Parents and Guardians
Violet Evans
Extracurriculars
Varsity High School Football
A. L. Brown Athenian Chapter of the National Honor Society
Community Service
Alpha Academy Program (since the 6th grade)
Big Brothers Big Sisters of Central Carolinas
Cabarrus County Department of Human Services: Ad Hoc Volunteer for the Child Welfare Division
K-Town Elite Sports Youth Football
Marine Corps Reserve Toys for Tots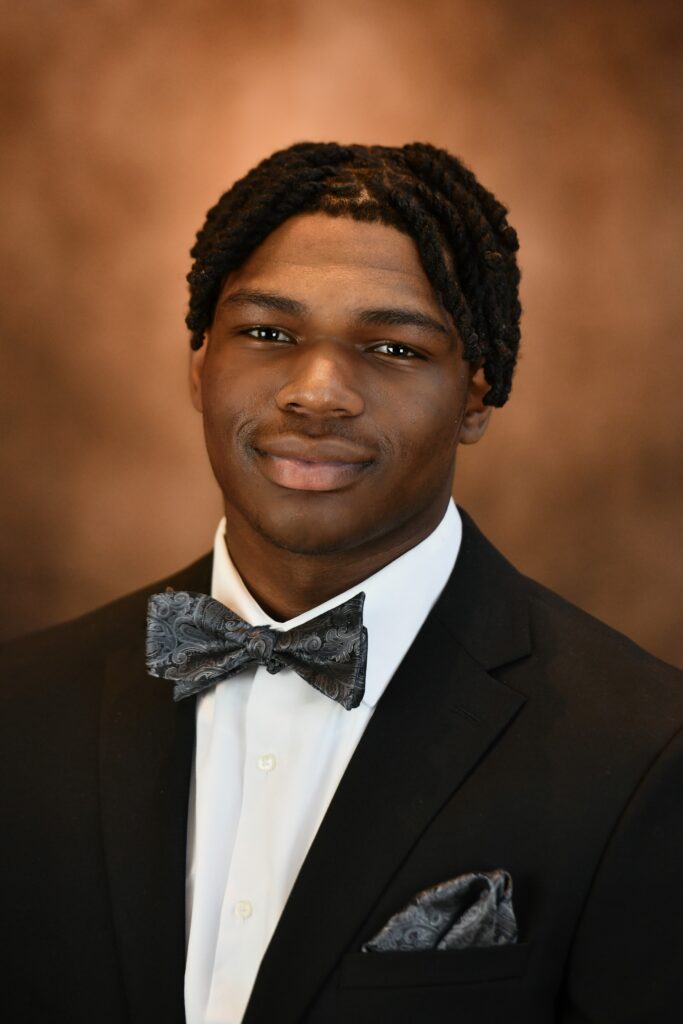 Community Awards and Achievements
A/B Honor Roll – Freshmen and Sophomore Year
A Honor Roll – Junior Year and Senior Year (current – first quarter)
Member of the National Honor Society Middle School and High School
2021 NCCIA State Football Champion
How do you feel you will benefit from the Alpha Beautillion Program?
Being involved in the Alpha Beautillion Program will be beneficial to me because this program can provide valuable support, opportunities, and overall guidance for both my personal and academic aspirations. This program can offer me financial assistance and networking resources that can help me excel academically after high school and I will be able to build connections with experienced/professional people.
What is a quote or scripture that resonates with you?
James 1:3-4 NLT
3 For you know that when your faith is tested, your endurance has a chance to grow. 4 So let it grow, for when your endurance is fully developed, you will be perfect and complete, needing nothing.
This scripture teaches me to keep a positive outlook even when I'm facing challenges because with faith, no matter what I go through I will be okay.
What colleges and universities are you considering attending?
North Carolina Agricultural & Technological State University
North Carolina Central University
North Carolina State University
North Carolina University at Charlotte
Appalachian State University
Clemson University
Wake Forest University
University of Georgia
What is your greatest strength?
I would describe myself as a quick learner and an effective problem solver. I can grasp new information quickly and apply it efficiently. I am adaptable, resourceful, and persistent when faced with challenges. These skills allow me to overcome obstacles and contribute to successful outcomes in assignments, tasks, and everyday life.