Phillip O Berry Academy of Technology High School
Parents and Guardians
Frank Newson & Stephanie Arnette-Newson
Extracurriculars
HOSA (Health Occupations Students of America)
Cross Country Track – Team Manager
Gaming Club
Real Estate Assistant
Dream Big Basketball Academy
Community Service
Salvation Army Volunteer
Reading to Elementary School Children
Volunteer Assisted Living Facilities
Gravesite Beautification Projects
Trash Cleanup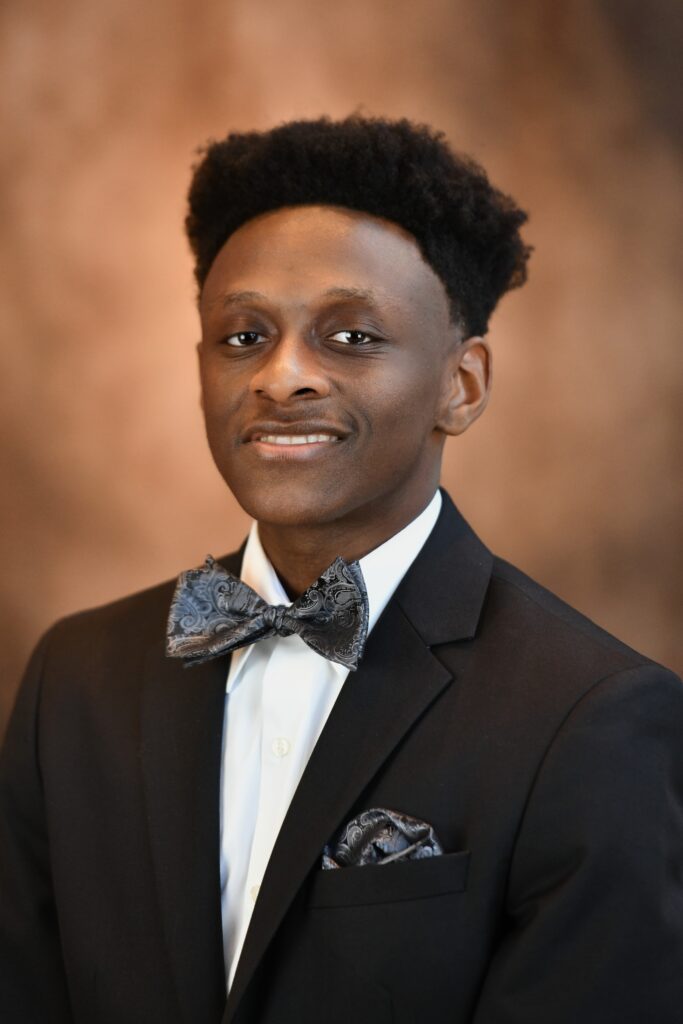 Community Awards and Achievements
N.C. Governor's Schools – State Finalist in Health Science
National Society of High School Scholars
Camp Hornets Nest Firefighter Training at Charlotte Fire and Police Academy
Mayor's Youth Employment Program Summer Internship
Mayor's Youth Employment Program Job & Career Readiness Training
UNC – Charlotte Computer Coding Camp
CPR Certified
Young Bankers Club
Completed High School Math 1, 2 & 3 while in Middle School
Blacks at Microsoft Minority Students Day – Selected Participant
UNCC STEM Pre-College Program
National Technical Honor Society
How do you feel you will benefit from the Alpha Beautillion Program?
The Alpha Phi Alpha Fraternity, Inc. Beautillion Program is a great learning opportunity. With my mom being a member of Alpha Kappa Alpha Sorority, Inc. and my dad being a member of Alpha Phi Alpha Fraternity, Inc, I understand the history and benefit of the Beautillion. It is a program that benefits young men tremendously and helps them to be the best that they can be. Both my mom and dad are active in the community, their organizations and their careers. They have shown me what it means to reach for the best in life. Being a Beau also helps with networking opportunities and building my confidence as I prepare to be launched out into the world. I am a proud Beau and I will help carry on the legacy my parents have built.
What is a quote or scripture that resonates with you?
I have two quotes that stick with me:
1) The journey of a thousand miles begins with the first step.
2) Life is simple, not easy.
What colleges and universities are you considering attending?
N.C A&T State University
UNC – Charlotte
Wake Forest
Duke University
UNC – Chapel Hill
NC State University
What is your greatest strength?
It is difficult, as it probably is for most of us, to identify one greatest strength. Some of my strongest strengths are: responsibility, self-awareness, reliability and self-confidence.