Parents and Guardians
Krystyll Gardner
Extracurriculars
Black Student Union
Indoor Track
Member, Knights Building Knights Leadership Program
Community Service
Charlotte Impact Camp & Basketball Program @ JCSU, Volunteer Coach
Stolen Lunches, Volunteer for Blessing Bags
Wake Forest College Launch, Mentor Ambassador for Jr. College Preparations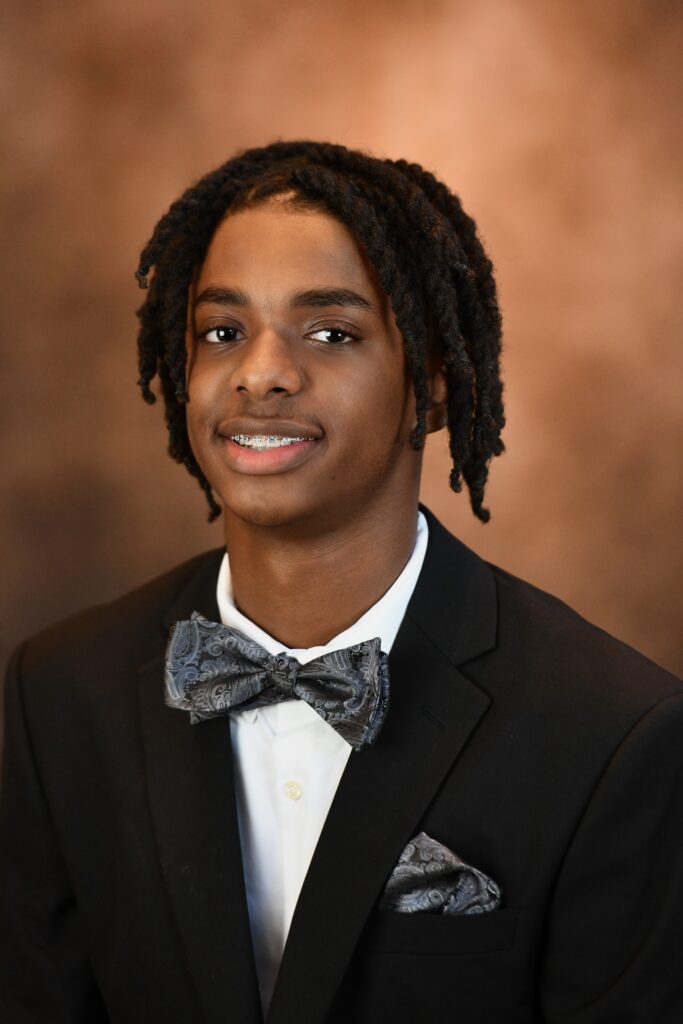 Community Awards and Achievements
Member, National Society of High School Scholars
Certificate, Wake Forest Summer Immersion Program (2021, 2022, 2023)
Certificate, Knights Building Knights Leadership (2020, 2021, 2022)
How do you feel you will benefit from the Alpha Beautillion Program?
I believe the Alpha Beautillion will benefit me to build my critical thinking skills, setting goals, grow into my cultural awareness, build my confidence and self-esteem, learn from Alpha men with values and who set expectations, and help me with planning for and selecting the right college.
What is a quote or scripture that resonates with you?
John 13:7 – You may not realize now what I'm doing but later you will understand.
This scripture resonates with me because God knows what He's doing when He gives you the toughest battle because He knows you can handle it all.
What colleges and universities are you considering attending?
North Carolina Central University
University of North Carolina, Charlotte
University of North Carolina, Greensboro
Voorhees University
Central Piedmont Community College
What is your greatest strength?
Because I am a social person, one of my greatest strengths is discernment – especially when it comes to my inner circle and making business decisions.