Mallard Creek High School
Parents and Guardians
Brian K. Garrett/Arissa N. El-Amin
Extracurriculars
I have a job and now part of Alpha Beautillion Program
Community Service
My community involvement includes feeding the homeless, community clean-ups in Hidden Valley with my Islamic group, donating to the homeless whether it's clothes, toys, and my time. Volunteering for community events like serving food or assisting with security.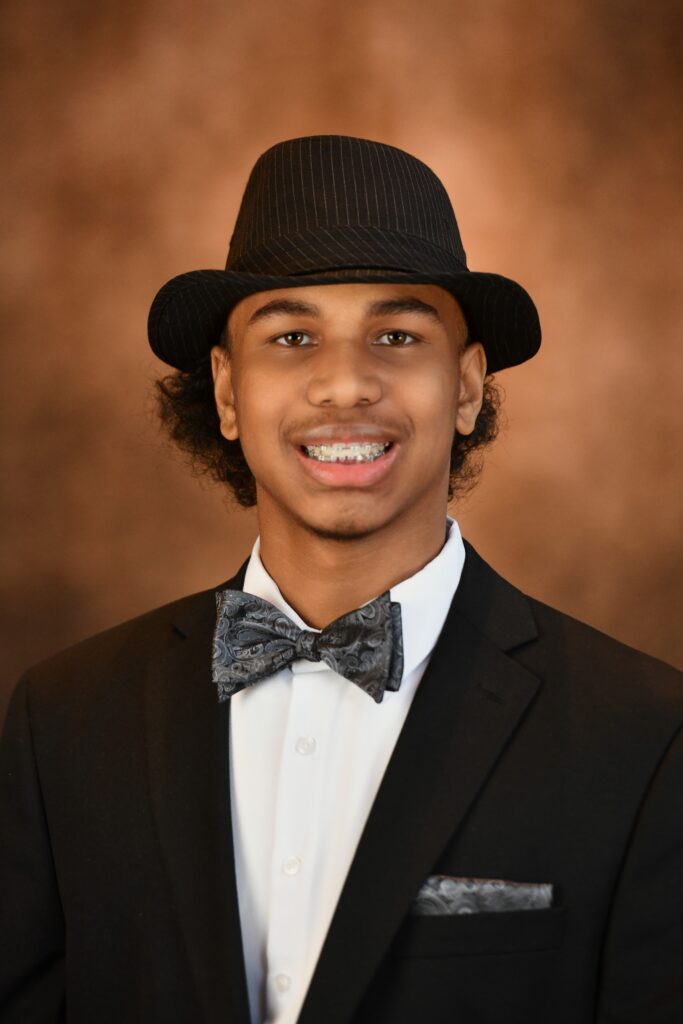 Community Awards and Achievements
Awards for AAU basketball, business marketing recognition, out of state college trips awards, and speaking awards.
How do you feel you will benefit from the Alpha Beautillion Program?
I believe that I will benefit from the program through networking, improving my speaking abilities, and growing overall as a young black man. I will learn how to dress for success, speak to a room full of people or just one person. I will also benefit from advice on how to lead. The Beautillion program will challenge me to improve myself and my community.
What is a quote or scripture that resonates with you?
"Don't cry because it's over. Smile because it happened."
What colleges and universities are you considering attending?
North Carolina Central University, North Carolina A&T, East Carolina University, UNC Chapel Hill or UNCC.
What is your greatest strength?
My greatest strength is listening. A one-on-one talk from people older than myself can really help me think, understand and grow in wisdom.