Highland School of Technology
Parents and Guardians
Jerome M. Butler, Jr. and Kemery L. Gilbert
Extracurriculars
National Beta Club, HOSA (Health Occupations Students of America), Varsity Sports (Soccer, Basketball, and Golf), Teen Action Council, Teens Changing Gaston County, Piano
Community Service
Cancer Services of Gaston County Volunteer, Youth Cancer Advisory Council, Queen of the Apostles Catholic Church Acolyte (Altar Server and Cross Bearer)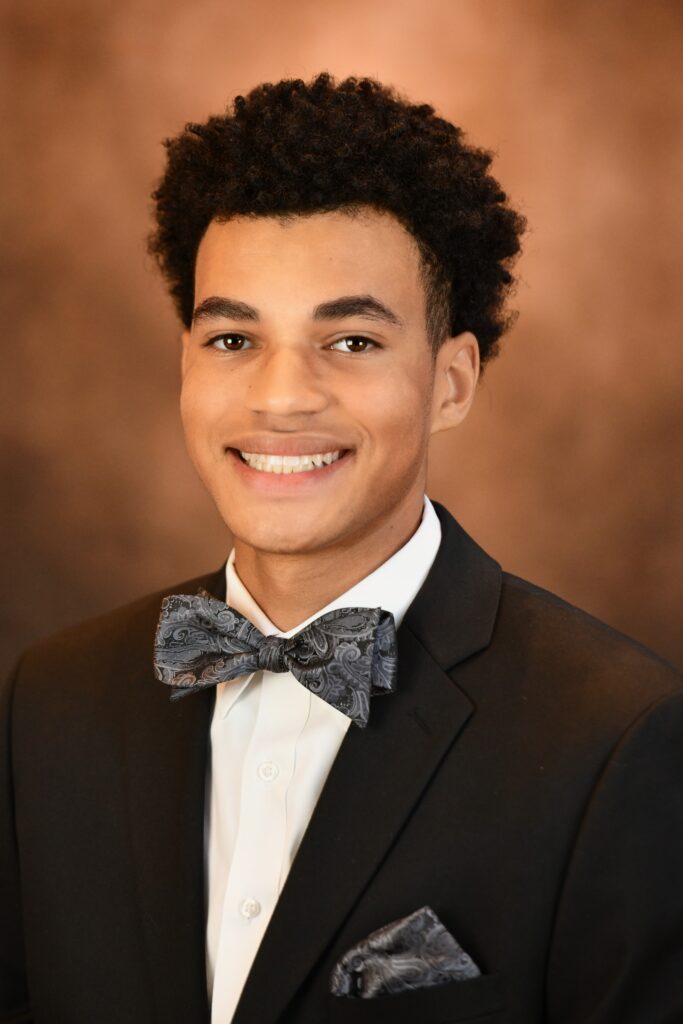 Community Awards and Achievements
A Honor Roll, A/B Honor Roll, High School Honor Society, DECA Service Award.
How do you feel you will benefit from the Alpha Beautillion Program?
The Alpha Beautillion Program will help me grow as a leader and create a stronger identity for myself as an African-American male. The program will help me learn and enhance important skills like public speaking, through events like the oratorical contest. I will also learn more about fundraising and how to lead funding projects. In addition to leadership skills, I will also become a part of a great community of like-minded, young, African-American men.
What is a quote or scripture that resonates with you?
"You may encounter many defeats, but you must not be defeated." – Dr. Maya Angelou
What colleges and universities are you considering attending?
University of Pennsylvania, Duke University, Wake Forest University, University of North Carolina-Chapel Hill, Brown University
What is your greatest strength?
I am very detail-oriented and inquisitive about how everything works. I am also a hard-worker and willing to put in the work to achieve my goals.