Northwest Cabarrus High School
Parents and Guardians
Montell D. Bates & Courtney Patterson
Extracurriculars
Marching Band & Black Student Union
Community Service
I volunteer with various community outreach events through my church and serving in the children's ministry. Some community service events I have participated in are preparing toiletries bags for local shelters, parking lot clean up, children's home carnival day, & making food bags with Operation Hope. I look forward to more ways to give back to my community.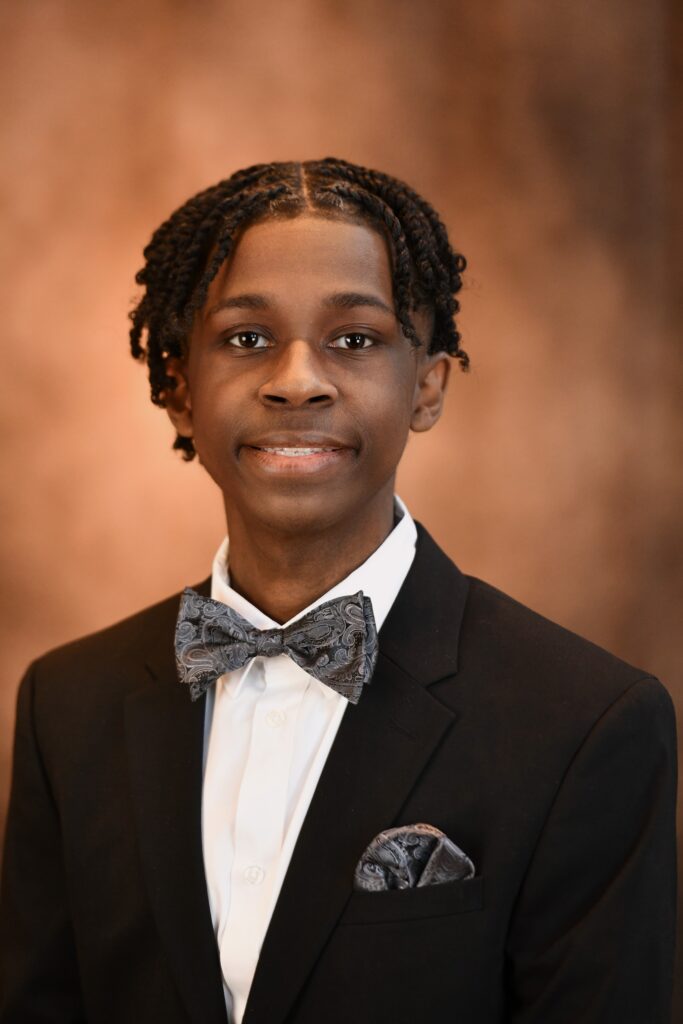 Community Awards and Achievements
I am currently the Winds Captain of my High School Marching Band.
How do you feel you will benefit from the Alpha Beautillion Program?
The Alpha Beautillion Program will help me to prepare for college and strengthen my skills in areas like public speaking. I will benefit greatly from the mentorship that I receive beyond college and well into my career.
What is a quote or scripture that resonates with you?
My parents are my backbone. Still are. They're the only group that will support you if you score zero or you score 40." – Kobe Bryant
My parents have been my biggest supporters and have always shown up for me. I've learned through them the importance of showing up unapologetically as myself, to push through challenges and overcome adversity, to pray and seek God in all things, and doing what is right even if the world says it's wrong. They encourage me when I'm not feeling my best and the celebrate me when I win. Their love, guidance, and support mean everything to me especially as I transition into my next stage in life.
What colleges and universities are you considering attending?
North Carolina A&T, Hampton University, & Tennessee State University
What is your greatest strength?
My greatest strength is my ability to learn and comprehend new things quickly. Whether it's a new skill, or a new concept, I have always had a knack for grasping new ideas and applying them effectively. This ability has served me well throughout my academic journey. In fact, it has allowed me to excel in various areas and adapt to changes with ease.