Parents and Guardians
Sueginh Wright Atkins
Extracurriculars
Knights Building Knights Foundation, Executive Board Officer, YMCA Camp and Afterschool Counselor, Chick-Fil-A Team Member, Basketball
Community Service
Elevation Teen Lead for Disaster Relief efforts, Title V School Refurbishment team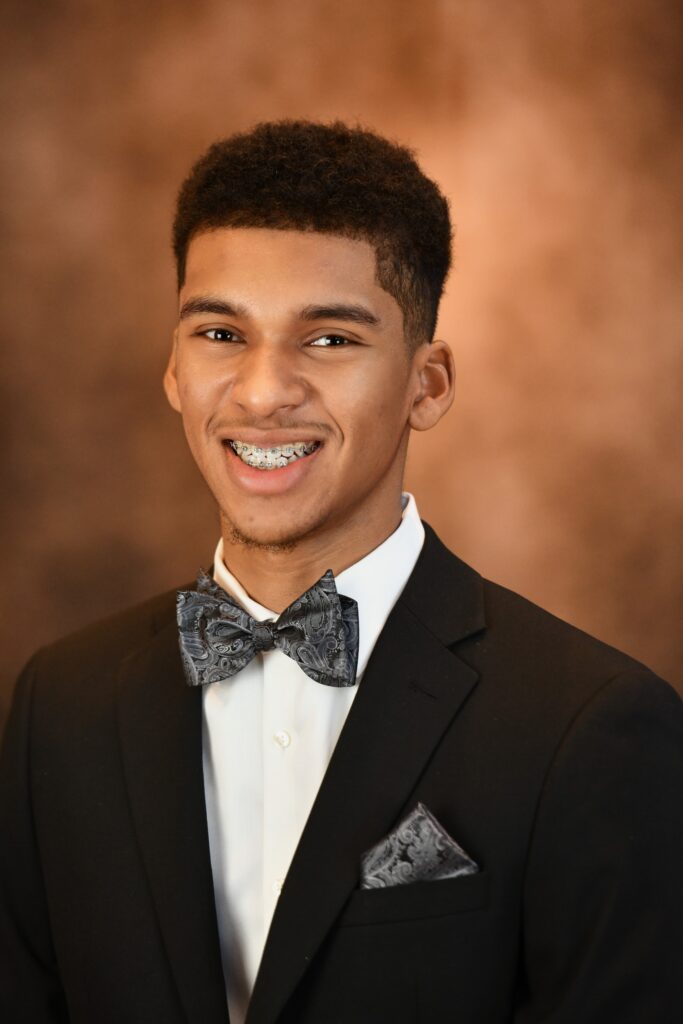 Community Awards and Achievements
Advanced Placement Capstone Diploma, AP Calculus Exam Level 5 Accreditation, Honors every year since 9th Grade, UNC Chapel Hill Uplift Plus Summer Program Scholar, AP Research and Seminar Certificate, AP Scholar with Honor, National African American Recognition Award.
How do you feel you will benefit from the Alpha Beautillion Program?
I will benefit from the Alpha Beautillion Program because it will provide me with valuable knowledge concerning college readiness and future success. It will also give me a portal to connect with mentors who can provide me with opportunities in the future. The Beautillion will be a catlayst for linking me with like-minded African American males headed on a similar path.
What is a quote or scripture that resonates with you?
A quote that resonates with me is "We are only as blind as we want to be" – Maya Angelou
I chose this quote because it can have a different message with every person, but to me it means that you can achieve anything that you want to and your visions are a perception of your future reality.
What colleges and universities are you considering attending?
Duke, UNC Chapel Hill, Wake Forest, Morehouse, Howard
What is your greatest strength?
My greatest strength is moral compass that will usually keep my on the right path to obtain my goals and pursue my future.