Hickory Ridge High School
Parents and Guardians
Maurice and Astra Aker
Extracurriculars
Black Student Union; Broadcasting Team
Community Service
Youth Usher Lead at The Park Church Charlotte, Co-Creator/Host of The Parkcast Podcast, Wake Forest College LAUNCH Young Leader Executive Board, Meal Packing with Lifeline Christian Mission, Charlotte Centre.
Community Awards and Achievements
A/B Honor Roll; CPR Certified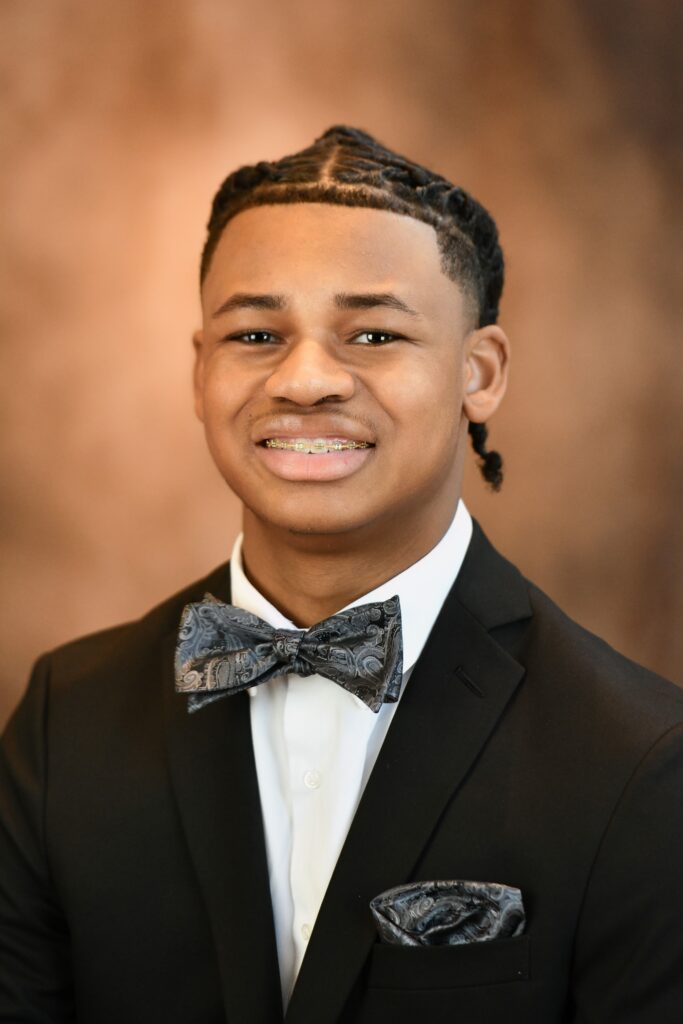 How do you feel you will benefit from the Alpha Beautillion Program?
I feel the Alpha Beautillion program will help me to become a better public speaker and help me present myself in a reputable manner when pursuing opportunities. I want to become a better leader and a more responsible young adult. I feel the Beautillion will help broaden my outlook and help me be better than I was before I entered the program.
What is a quote or scripture that resonates with you?
Even when I walk through the darkest valley, I will not be afraid, for you are close beside me. Your rod and your staff protect and comfort me.
What colleges and universities are you considering attending?
Morehouse College, Xavier University of Louisiana, North Carolina Agricultural & Technical State University, Tennessee State University, North Carolina Central University.
What is your greatest strength?
One of my greatest strengths is being focused and working under pressure.